Here's our freshly re-mastered 1955 Chevrolet Bel Air 4 door sedan. As you can see, the detail is exceptionally fine. This go-round, etched metal scripts and emblems were used to add more and finer detail. The first issue was sweet, but this one is even better. Be sure to check out the extras that come with this kit further down the page.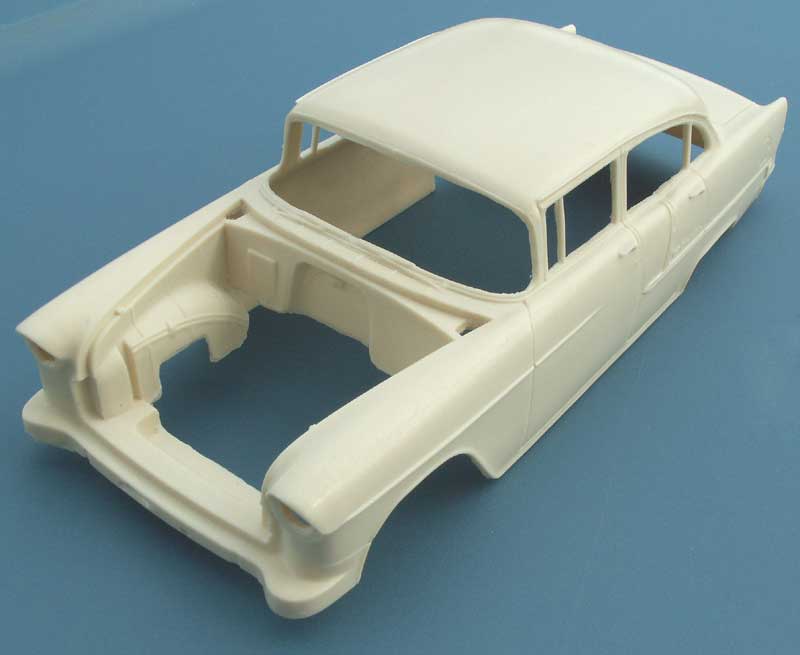 No Chemical
Cleanup Needed!
This kit has already received the recommended 24 hour Bleche-Wite soak. All that you have to do is the final sanding, prime and paint the color(s) of your choice!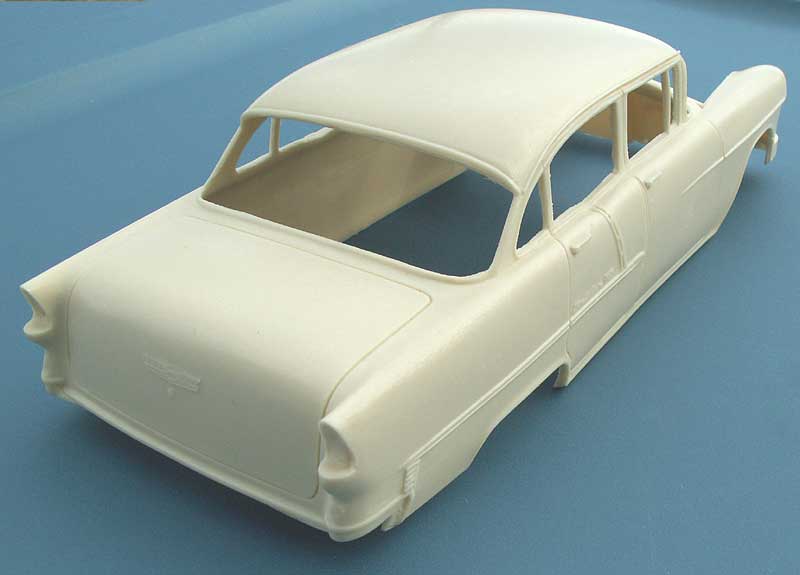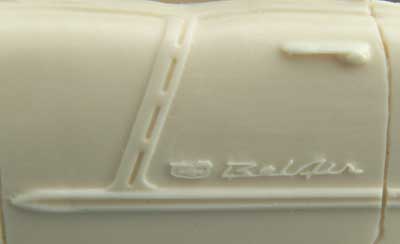 While you're here, take a look at the photos below which show all the detail sheets that come with the kit. We also include some of our "Chrome Mylar" that's flexible and plated on both sides. You'll need an AMT 55 Chevy Bel Air kit for a donor car, but you can get that at eBay or your local hobby shop if you don't already have one.
Check out these goodies ! ! !
20 Pages of detailed info plus color charts are included with the kit for not only the Bel Air, but the 210 and 150 models as well. As you can see in the first nine sheets, there are shots of 1:1 55s' in various color combinations, detail, trim, trunk, interior shots and swatches of both cloth and vinyl and all vinyl upholstery available for this model.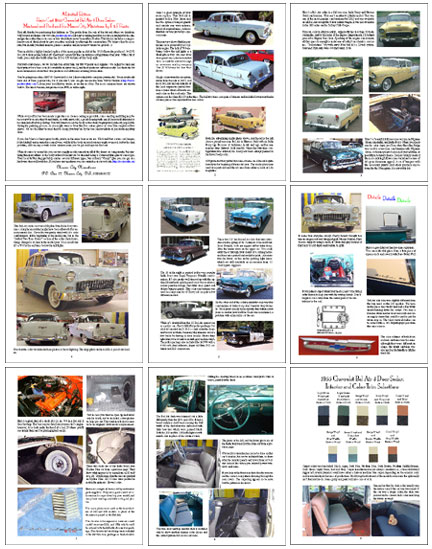 The next nine pages cover research materials, resources, details that contest judges look for in real 55s, conversion to a 210, 150 or police vehicle, and a guide listing chevrolet clubs around the world with contact information just in case you want to do additional research.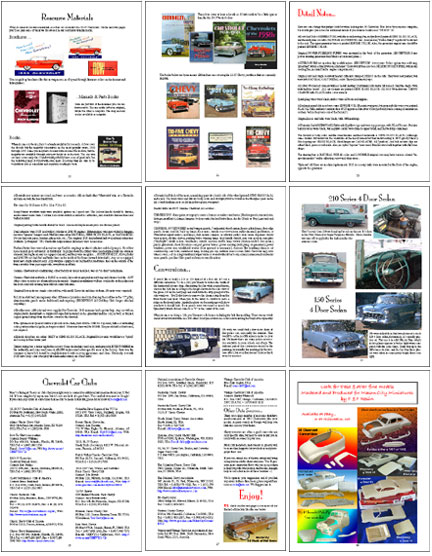 The color charts not only include the original colors and two-tone combinations as specified by Chevrolet on announcement day, but additional two-tone colors that were added later in the model run and spring colors. For those who insist on fidelity to detail, an order form for our paints is included allowing you to select air brush ready acrylic lacquers of any of the solid or two tone colors that were originally used on this car.

The required donor kit (Not Included) can be found at many craft and hobby shops as well as at eBay.
Ken Dick's 55 Bel Air finished in an authentic Deluxe two-tone paint job.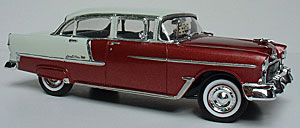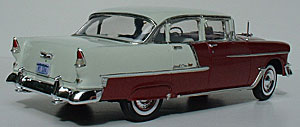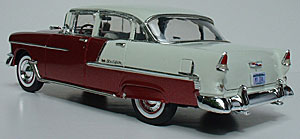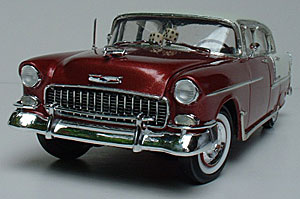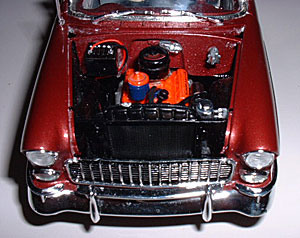 This version was finished in an authentic base two-tone color combination.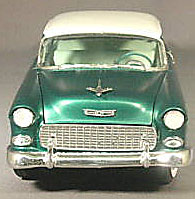 I doubt if many (if any) Bel Airs were purchased for police work, but this kit can easily be converted to a 210 or 150 version which were more popular with Police Departments.